FAMILY REUNION GIVEAWAY CONTEST!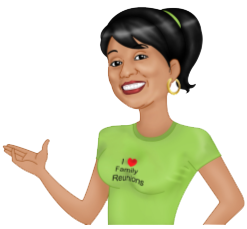 I Love Family Reunions! And I especially love making them EXTRA SPECIAL!   More importantly, I love helping families make their family reunions EXTRA SPECIAL!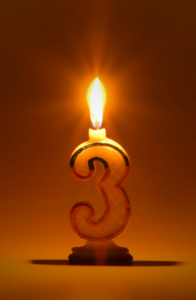 If you are new to All Things Family Reunion,  you may not know that the month of January marked All Things Family Reunion turning 3.  Yep, that's right!  We had a birthday.  However, we didn't celebrate 🙁 .  No worries though….keep reading. 🙂
Also, if you're new here,  you may not know that All Things Family Reunion  officially relaunched in November 2014.  The relaunch included rebranding with  a new logo, new look, new feel, and new style of the website.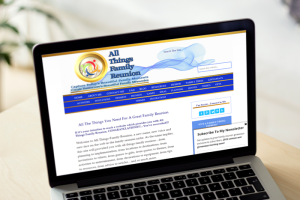 Just like our birthday, there was no official announcement, reveal or celebration.
FINALLY….The Time has arrived!  So, Get Ready and Let's Celebrate!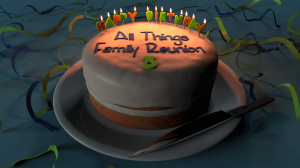 I'm throwing a party and you're invited to the celebration!  (1) To mark and celebrate the website's birthday… 3 years  of the "dot com" (online presence) life, (2) to celebrate the rebranding and relaunching of the website (yep, that's the old site below)  (3)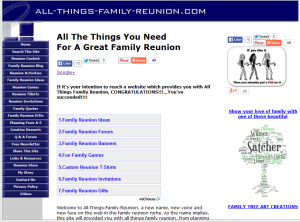 AND in honor and celebration of the upcoming 2015 family reunion season, I'm throwing a party and I'm inviting you to share in the  three-fold celebration!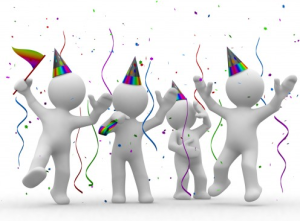 Are you ready to celebrate with me!!!!   I sure hope you are because this is a triple celebration!!! Therefore, I'm taking it up a notch and throwing in a little special something!  I'm giving away 9 unique and totally awesome family reunion items in my "It's An All Things Family Reunion Family Reunion Giveaway Contest".
These are some really cool items, if I must say so myself.  They are personal, personalized and will be unique to your family and family reunion.  Additionally, these are giveaways which I know any family reunion coordinator, chair, and/or family member would be proud to have or give, and would love to get.
Family members will be talking about these long after the family reunion is over.  What an excellent way to create lasting memories!  And they are are FREE!
In the words of  Mother Teresa, "It"s not how much we give but how much love we put in giving."  If you could see my heart, you'd know I'd love to give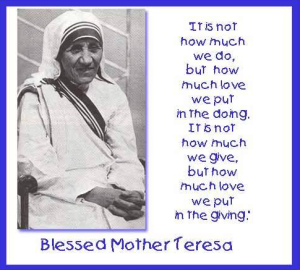 more.  However, for now this giveaway is my little bit of something to give back and pay it forward.  Above all, each giveaway item comes packed and wrapped in love…straight from my heart to yours.
I'm  grateful, overjoyed and excited with the  all the love and support I've received on this journey.   I'd like to say "Thank You" for all the love, support and encouragement.  I can never repay you… so I'm asking God to!
FAMILY REUNION GIVEAWAY #1 – (Personalized Family Tree Art)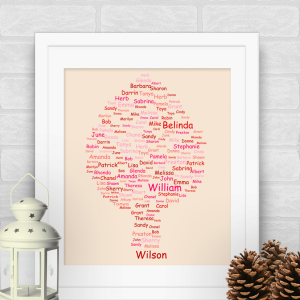 An absolutely beautiful, unique, creative, attractive & amazing family tree art design that represents your family's genealogy, history, and lineage by using family names, dates, etc.   This can be used for gifts, displays, banners, t shirts and more!  Click here to get your very own family tree art design!
FAMILY REUNION GIVEAWAY #2 – (Fingerprint Tree)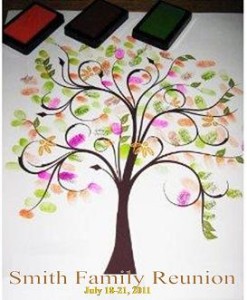 Talk about making a mark and leaving it!  A Fingerprint Tree allows you to do just that. This is super awesome idea  to incorporate into your next family reunion.  This giveaway is for a personalized and customized downloadable family reunion fingerprint tree. Click here to get a fingerprint tree!
FAMILY REUNION GIVEAWAY #3 – (Personalized Photo Stamps)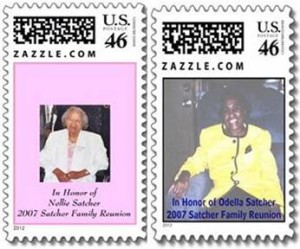 Personalized Photo Stamps are a fun and easy way to add a personal touch to your family reunion.  They are unforgettable and unique!  You can use them a variety of ways – from gifts to fund raisers.  You can present them so your family will never use them for mail but preserve & treasure them for years to come.   Read my family reunion gift page for details.   Get your personalized family reunion photo stamps here.
FAMILY REUNION GIVEAWAY #4 – (Family Tree Standee)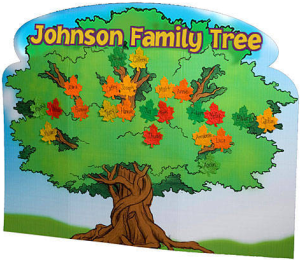 This personalized Family Tree Standee will have the family name at the top.  It can be used as decoration as well an awesome family reunion activity.  This giveaway will include 100 autumn colored tissue leaves. You can have family members write their names on them and add them to the tree or you can decorate the tree with leaves before hand.  This was a absolute hit with my family.  Get one of these Family Tree Standee's here.
FAMILY REUNION GIVEAWAY #5 –  (Family Reunion Gift Bags)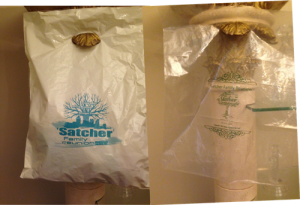 This giveaway is for a quantity of 100 personalized family reunion gift bags.  These are 17X21 white or clear bags with your family reunion name, logo or text  printed in one color on one side of the bag. Perfect for not only putting family reunion items in them but great as a family reunion favor or giveaway and leaves a lasting reminder of the reunion.
FAMILY REUNION GIVEAWAY #6 – (Family Reunion Playing Cards)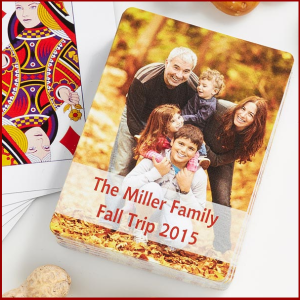 This giveaway is going to deal some lasting memories with a personalized deck of  family reunion playing cards.  They will be printed with a photo or your family reunion logo or design.  You can have two lines of personalization or the image/photo alone.  Can be used as giveaway, gifts, etc.  I've also used them as a family reunion fundraiser in both a live and silent auction.  You can order these playing cards here.    Image Credit:  personalizationmall.com
FAMILY REUNION GIVEAWAY #7 – (Family Tree)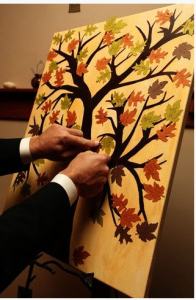 This giveaway is for a personalized downloadable digital image of a tree from this awesome website.  It will include personalization of your choice i.e. family name, reunion date, etc or just the plan tree image.  You can have family members add leaves to it (as in the photo), use it a fingerprint tree or display, etc.  Get one of these customizable family trees within minutes by clicking this link.  The tree image shown here is to give you a dash of  inspiration.  The image is from a great wedding website.  Image Credit:  rusticweddingchic.com
FAMILY REUNION GIVEAWAY #8 – Shhh is a Suprise!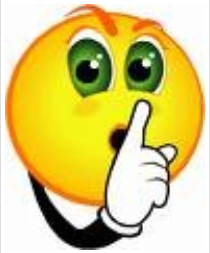 Yes it's a surprise!  However,  I promise you, it won't disappoint.  You can trust that it's something you and your family will love.
FAMILY REUNION GIVEAWAY #9 – (You've Been RAK'd!)
Okay, let's simply call this one my "You've Been RAK'd" or  Random Act of Kindness giveaway!  You never know when you'll get some awesome family

reunion freebies just for commenting on a page or post on my website.  From time to time, and during this contest,  is no exception, I  will chose random comments from my website and the authors will win a free family reunion giveaway for their upcoming reunion.  These RAK'd giveaways are designed to surprise and delight! Many of my current subscribers have been pleasantly surprised and delighted by my past RAK'd giveaways already.  Note:  All of my past comments inadvertently did not migrate over when I switched website's platforms.  I was so inundated with a myriad of tasks that I failed to catch the omissions timely.  Therefore all those past comments are gone forever.  So, I'm incorporating  the RAK'd giveaways injunction with this contest.  You can simply consider your comments as the website's 3rd year birthday gifts.  
HOW TO ENTER

This competition is ONLY open to subscribers to our newsletter.
1.   Subscribe to "It's A Family Thing Express" Newsletter.
2.  LIKE our FACEBOOK page.
3.  Share the contest on Facebook "All Things Family Reunion is giving away 9 unique and totally awesome family reunion prizes. Get details at http://www.all-things-family-reunion.com"
4. Follow us on Twitter
5.    Tweet about the contest giveaways:  "@ATFAMILYREUNION is giving away 9 unique and totally awesome family reunion prizes. Get details @ allthingsfamilyreunion.com #familyreunion"
6.  Leave a comment below telling me what you enjoy most about your family reunions.
7.  Browse the pages of  the  website and leave a comment on 1 or more pages.
8.  You must do all 7 items listed above to enter.
GIVEAWAY CONTEST INFORMATION
The contest starts March 20, 2015.

No purchase necessary to enter our family reunion giveaway contest

Winners will be selected by http://www.random.org/lists/
Winners will be notified by email and will have 48 hours to respond to their email.


Winners names will be posted on one or all our of our social media platforms and/or our website.

Giveaways may or may not be awarded in the order they are listed above.

I  love connecting with my subscribers and followers.  So, don't miss out on winning one of these awesome giveaways for your upcoming family reunion.   Best of luck!
As always, your feedback is welcome.   Please leave it in the comments below.  Tell me what you love most about your family reunions. (no Manuscripts, Books, or Epistles, please…this is not an essay contest :-).  XOXO