Let's talk Fun Cake Designs and Creative Family Reunion Desserts that will really sweeten up the family fun and have you leaving this page creatively inspired….AND…hungry!!!
If you're looking for fantabulous, inspiring and creative fun cake designs and unique dessert ideas for your family reunion then I have a treat for you. A family reunion just wouldn't be a family reunion without dessert. Well, I guess it could be, but to me that would be like a day without sunshine or a beach without water… kind of drab and dry. We can't have that! Besides, "stressed" spelled backwards is "desserts". I've even heard it said that if you eat your dessert first, you'll live longer :). Although, I can't substantiate the validity of that statement, I'm certain that your family members will all be lined up at the dessert table first if for no other reason than to admire and marvel at the likes of creative and unique family reunion desserts like the ones highlighted here.
Let's start with this absolutely awesome platter of family reunion cookies! You may have already seen these cookies. Just google family reunion cookies and they'll most like be at the top of the search results. They were made and created by Aileen Master owner of A Master Creation. Each cookie is personalized with each individual family member's name. She created these cookies for her husband's family reunion…Wow, talk about a labor of love! A special thanks to Aileen for her inspiration and for graciously allowing me the opportunity to share her creativity on my website. Aileen is super talented…go check her out for yourself at amastercreation.com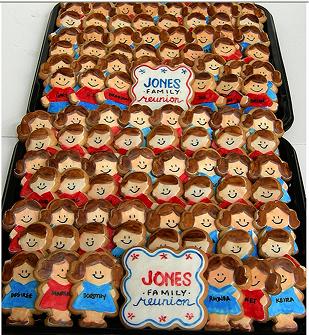 The following is a family tree cake which is the creation of Beth Ann Ray. Beth is the owner of www.bethanns.wordpress.com. Beth's family tree cake tops the google search as well. This cake boast sugar cookies with family member's name written on them hanging from branches. How cool is that? Beth is totally awesome. Check out Beth and her other designs at bethanns.wordpress.com. Also, I would like to thank Beth for her inspiration and allowing me to highlight her creativity on my website.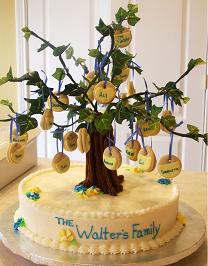 Take a look at these beautiful, unique, creative and delicious treats in the photos below below…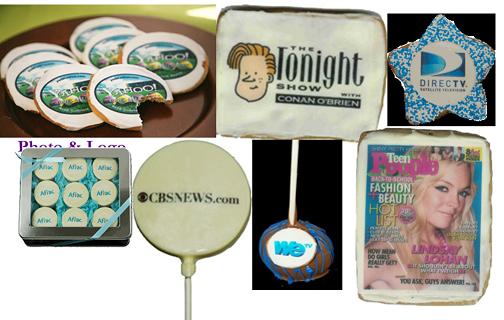 Do you like what you see? Are your creative juices flowing? Yes, I thought so! Imagine the looks on your family members faces as they admire the design and enjoy the taste of these mouth-warming, delectable, delicious, and creative desserts at your next family reunion! You could use any of the follow: a family photo, a photo of parents or grandparents, reunion logo, family crest, etc…the possibilities are endless. These unique sweet treats range from cookies, to oreos, to brownies, to cake pops, to mini cakes, to specialty and fun cake designs, etc.
These are the awesome creations of Veronica's Treats, considered one of the leading photo cookies manufacturers. Both the taste and image reproduction have been featured on Today's Show, Rachel Ray and included in countless celebrity gift and SWAG bags. Additionally, they have been featured in Instyle Magazine, brides.com and numerous other publications. The turn around time is considered the fastest in the industry and their customer/client base includes the likes of Disney, Yahoo!, Google, Microsoft, Sony Online Entertainment, Time Warner, CNN, Fannie Mae, The Gap, Macy's, P&G, Ebay, Big Ten Conference, HSN, Chopard, Nickelodeon, NASCAR, AOL, NBC, TV Guide, KPMG, Sheraton Hotels, Hilton Hotels, BBraun Medical, HGTV, Merck/Schering-Plough Pharmaceuticals, Clarks Shoes, Ortho McNeil, DIC Entertainment, Peak Records…to name a few…These treats are baked fresh and just for you. And, of course, you can get them for any event and/or occasion imaginable.
There you have it…from fun cake designs to cookies, to brownies, etc! Some really awesome and creative ways to add meaning and sweetness to your family reunion with a guarantee to be loved and admired by all.
Get creative with your family reunion! And, please don't forget to take pictures before everyone starts indulging. 🙂
I hope you got value and inspiration from this post. Your feedback is welcome. Please leave it in the comments below.